CTP Ep. 122 – Jul 2, 2017: Take On Me
Podcast: Play in new window | Download (Duration: 1:24:13 — 96.4MB)
Subscribe: Apple Podcasts | Android | RSS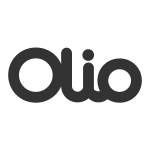 Sponsored by Olio Digital Labs and Codeship
Thanks to Techdoz.ca for the loan of the Snowball Blue Mic
Hosts & Guests
Stuart Clark
Derek Silva
Kelly Andrews
Kelly is the Developer Advocate at Codeship. Dev by day, card magician by night, and a massive karaoke enthusiast.
Quick Hits
Canada's 2 newest astronauts named during Parliament Hill festivities
Drone Delivery Canada partners with Ontario's Region of Peel on delivering defibrillators
Transport Canada revises recreational drone use restrictions
Earn gift cards with BlackBerry Messenger Rewards in Canada
IDC Report: AI Could Boost Revenues of Canadian CRM Businesses by $32 Billion
Topics
Women in Tech Speak Frankly on Culture of Harassment
Canada and China sign no-hacking agreement to protect trade secrets
Are cryptocurrencies about to go mainstream?
Russia behind cyber-attack, says Ukraine's security service
Canada's top court backs order for Google to remove firm's website from global searches
Stuff We Like
What are you up to lately?
Stuart – Got a new audio mixer to be used in future podcasts. On call next week and moving to a new version of our backup software at work.
Derek – Posted a Council recap of February – April, responded to two RFPs, lots of Canada Day festivities on Friday and Saturday, yard work today, looking for acquisition targets for CleverHost.
Kelly – Travelling around to Meetup groups – most recently VanRuby in Vancouver. Heading to Seattle and LA next.
Don't forget to review us on iTunes, Google Play, TuneIn, Stitcher, Player FM, or wherever else you get your podcasts. Please retweet us when we tweet about new episodes on Twitter, share them on Facebook, or tell a friend!
You can also follow and like our page on Facebook. Or send us an email to let us know what you think!
Music Credit:
"District Four" Kevin MacLeod (incompetech.com)
Licensed under Creative Commons: By Attribution 3.0 License
http://creativecommons.org/licenses/by/3.0