CTP Ep. 117 – May 28, 2017: Segue!
Podcast: Play in new window | Download (Duration: 1:08:29 — 78.4MB)
Subscribe: iTunes | Android | RSS
Sponsored by Olio Digital Labs and Codeship
Thanks to Techdoz.ca for the loan of the Snowball Blue Mic
Hosts & Guests
Stuart Clark
Derek Silva
Mike Marsman
Guest Bio
Mike Marsman
Mike is a London Ontario native, UWO grad, and the Director of Technology at GoodLife Fitness. Mike believes in Agile as a software development methodology, cycling as a viable method of commuting, and that caffeine makes pretty much everything better.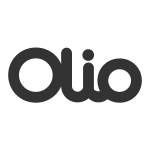 Quick Hits
Microsoft's Xbox Game Pass subscription service to launch in Canada on June 1
Samsung Gear 360 Canadian pricing and availability
Reboot of ReBoot officially coming to TV with 26 new episodes –
Walt Mossberg's last column – Mossberg: The Disappearing Computer.
Topics
Android Pay to launch in Canada on May 31
China's Huawei enters PC market to take on Lenovo, HP, Dell
Fitness Tech

Wearables suck at tracking calories burned, study shows
The Best Health Tech 2017: Gadgets That Make You Fit And Healthy
Apple Watch can detect heart conditions, says major study (sound warning)

eCampusOntario, Ryerson University to Create Open Publishing Infrastructure for Ontario Post-Secondary Educators, Learners
Raspberry Pi enters thin client mainstream
The road to Robocop: Policing in the 21st century
Stuff We Like
What are you up to lately?
Stuart – Software training, more work in the garden. Included herbs in the dehydrator.  Busy week with Library board stuff.
Derek – Been taking some time to think about where to take CleverHost over the last few days, gave up on SimCity BuildIt today (TOO MUCH TIME!), had a Council meeting where I rubbed a local lawyer the wrong way for the second public meeting in a row, etc. :D
Mike – Besides work? Homebrewing, car shopping, fidget spinning.
Don't forget to review us on iTunes, Google Play, TuneIn, Stitcher, Player FM, or wherever else you get your podcasts. Please retweet us when we tweet about new episodes on Twitter, share them on Facebook, or tell a friend!
You can also follow and like our page on Facebook. Or send us an email to let us know what you think!
Music Credit:
"District Four" Kevin MacLeod (incompetech.com)
Licensed under Creative Commons: By Attribution 3.0 License
http://creativecommons.org/licenses/by/3.0