CTP Ep. 130 – Sep 5, 2017: Free EcoBEEEEEES
CTP Ep. 130 – Sep 5, 2017: Free EcoBEEEEEES
Podcast: Play in new window | Download (Duration: 45:02 — 51.5MB)
Subscribe: Apple Podcasts | Android | RSS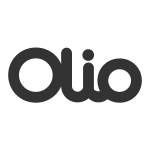 Sponsored by Olio Digital Labs and Codeship
Thanks to Techdoz.ca for the loan of the Snowball Blue Mic
Hosts & Guests
Quick Hits
Apple's big iPhone event is officially set for September 12th
An Instagram hack hit millions of accounts, and victims' phone numbers are now for sale
Developer of Popular Kik Messenger Plans $125 Million ICO
Essential Phone Review: No one said hardware was easy
RBC wants to use artificial intelligence to help customers make financial decisions
Topics
Eligible Ontario homeowners to get smart thermostats
CRTC makes new wholesale internet available to resellers
Innisfil saved $73,500 by using Uber as a public transportation service
Canada in the race for driverless tech
People Are Using Old Laptop Batteries to Build Their Own Versions of Tesla's Powerwall
Ottawa teen's low-cost smartphone to take on Apple, Samsung
Stuff We Like
What are you up to lately?
Stuart – Job hunting and kicking off my side hustle continues.
Derek – Got the oldest child off to school today, getting ready for Fireside Conference next weekend, and currently debating whether to acquire a Superbook instead of a Chromebook.
Don't forget to review us on iTunes, Google Play, TuneIn, Stitcher, Player FM, or wherever else you get your podcasts. Please retweet us when we tweet about new episodes on Twitter, share them on Facebook, or tell a friend!
You can also follow and like our page on Facebook. Or send us an email to let us know what you think!
Music Credit:
"District Four" Kevin MacLeod (incompetech.com)
Licensed under Creative Commons: By Attribution 3.0 License
http://creativecommons.org/licenses/by/3.0