CTP Ep. 129 – Aug 27, 2017: But is it Cashmere?
CTP Ep. 129 – Aug 27, 2017: But is it Cashmere?
Podcast: Play in new window | Download (Duration: 51:22 — 58.8MB)
Subscribe: Apple Podcasts | Android | RSS
Sponsored by Olio Digital Labs and Codeship
Thanks to Techdoz.ca for the loan of the Snowball Blue Mic
Hosts & Guests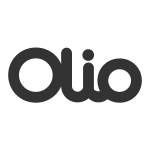 Quick Hits
Star Trek: Discovery to make its Canadian streaming debut on September 25th

Warning: New iPhone scam tries to steal your Apple login

Next Android operating system named Oreo, comes with new features and tweaks

Twitter Canada's managing director departs the company

Canadian Engineering Student Develops 3D-Printed Bones for Safer Surgery
Topics
Walmart takes on Amazon with Google partnership for voice-activated shopping

Crashplan shutting down Home service

Samsung launches Galaxy Note 8, available for pre-order

Kitchen: Western University grad tops Kickstarter with app-operated slow cooker

FrontRow: A Camera Necklace That Livestreams And Edits Video
Stuff We Like
What are you up to lately?
Stuart – Job hunting continue. Creating content for SClark Consulting as part of a relaunch. Storage unit finally cleared out.

Derek – Just spent a few days in Sudbury visiting Kathleen's family. Was looking through Best Buy's flyer and saw lots of Chromebooks on sale – debating snagging one for CleverHost. Enjoying my new CleverHost cell phone (Alcatel OneTouch 10.52G on Speakout Wireless), and planning big marketing pushes for both Olio and CleverHost this fall.
Don't forget to review us on iTunes, Google Play, TuneIn, Stitcher, Player FM, iHeart.com, or wherever else you get your podcasts. Please retweet us when tweet about new episodes on Twitter, share them on Facebook, or tell a friend!
You can also follow and like our page on Facebook. Or send us an email to let us know what you think!
Music Credit:
"District Four" Kevin MacLeod (incompetech.com)
Licensed under Creative Commons: By Attribution 3.0 License
http://creativecommons.org/licenses/by/3.0