CTP Ep. 128 – Aug 21, 2017: Still a Pittance
CTP Ep. 128 – Aug 21, 2017: Still a Pittance
Podcast: Play in new window | Download (Duration: 41:18 — 47.3MB)
Subscribe: Apple Podcasts | Android | RSS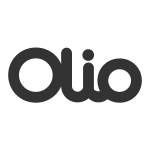 Sponsored by Olio Digital Labs and Codeship
Thanks to Techdoz.ca for the loan of the Snowball Blue Mic
Hosts & Guests
Quick Hits
Netflix Just Became More Expensive For Canadians
Bell says Atlantic Canada service outage was the result of a 'perfect storm' of cable cuts
Topics
Who has the rights? A look at how streaming services are confusing viewers
Netflix discussing keeping Disney's Marvel, 'Star Wars' films
The Diminishing Value of Simsub: CBS Streaming Service Coming to Canada Next Year
Forget Tough Passwords: New Guidelines Make It Simple
Stuff We Like
What are you up to lately?
Stuart – Job hunting, doing more training on video apps. Scored a new dynamic microphone from a local auction, started a new podcast at SClarkConsulting.ca
Derek – Unlocked a feature phone I bought in Portugal last year, will be using it for CleverHost soon with SpeakOut Wireless. Took a week off work, enjoyed a bunch of time with some family visiting from Portugal, went to a few race nights at Delaware Speedway.
Don't forget to review us on iTunes, Google Play, TuneIn, Stitcher, Player FM, or wherever else you get your podcasts. Please retweet us when we tweet about new episodes on Twitter, share them on Facebook, or tell a friend!
You can also follow and like our page on Facebook. Or send us an email to let us know what you think!
Music Credit:
"District Four" Kevin MacLeod (incompetech.com)
Licensed under Creative Commons: By Attribution 3.0 License
http://creativecommons.org/licenses/by/3.0