CTP Ep. 127 – Aug 7, 2017: Apple Rings the Bell on Fitbit
CTP Ep. 127 – Aug 7, 2017: Apple Rings the Bell on Fitbit
Podcast: Play in new window | Download (Duration: 1:01:42 — 70.6MB)
Subscribe: Apple Podcasts | Android | RSS
Sponsored by Olio Digital Labs and Codeship
Thanks to Techdoz.ca for the loan of the Snowball Blue Mic
Hosts & Guests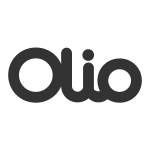 Quick Hits
Apple returns to growth as iPad sales boost Q3 2017 earnings
Bell wireless revenues jump 12.9 percent in Q2, subscribers hit 8,901,291
Fitbit Revenue Plunges 40 Per Cent But Believes Forthcoming Smartwatch Will Turn Tide
Health Canada issues recall for glittery iPhone cases
Canada Council for the Arts investing $88.5 million towards digital transformation of Canada's art sector
A Canadian team is trying to build the ultimate universal game controller
Topics
Minister of Innovation proposes 'competitive measures' for 600MHz wireless spectrum auction
Bell, Telus service restored in Atlantic Canada
IBM scientists have fit a record 330TB of uncompressed data into a small cartridge
RBC Introduces Siri Bill Payments and iMessage Money Transfers
Facebook to step up fact-checking in fight against fake news
Machine Learning Scrubbing Extremist Content Off YouTube
Ice Wireless using an innovative networking solution to bring wireless to remote communities
Stuff We Like
What are you up to lately?
Stuart – Job hunting, thinking about some training videos and eGuides as a part of SClark Consulting.
Derek – Really thinking hard about how to take CleverHost in a social enterprise direction, likely focusing on helping to end homelessness. Started a server migration today, will continue over next two days. Had a nice long weekend, entertaining family visiting from Portugal, coaching final soccer game of the season tomorrow.
Don't forget to review us on iTunes, Google Play, TuneIn, Stitcher, Player FM, or wherever else you get your podcasts. Please retweet us when we tweet about new episodes on Twitter, share them on Facebook, or tell a friend!
You can also follow and like our page on Facebook. Or send us an email to let us know what you think!
Music Credit:
"District Four" Kevin MacLeod (incompetech.com)
Licensed under Creative Commons: By Attribution 3.0 License
http://creativecommons.org/licenses/by/3.0