CTP Ep. 126 – Jul 30, 2017: Vacuum Tube Me Up, Scotty
CTP Ep. 126 – Jul 30, 2017: Vacuum Tube Me Up, Scotty
Podcast: Play in new window | Download (Duration: 1:14:56 — 85.8MB)
Subscribe: Apple Podcasts | Android | RSS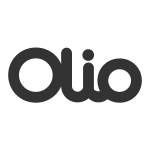 Sponsored by Olio Digital Labs and Codeship
Thanks to Techdoz.ca for the loan of the Snowball Blue Mic
Hosts & Guests
Stuart Clark
Derek Silva
Juleigh Giberson
Juleigh Giberson is a research assistant at the Hospitality and Tourism Research Institute at Ryerson University, and a 4th year Bachelor of Commerce student. She's co-authored three papers on Virtual Reality, one of which was the recipient of Best Paper Award at the 2017 Tourism & Sports Management Division at the Administrative Sciences Association of Canada Conference, and one was a finalist for Best Paper Award at the 2017 Travel & Tourism Research Association Conference. She has also conducted her own research on Gen Y and VR, which she presented at the 3rd Global Hospitality & Tourism Conference in Hong Kong.
Talking about VR in the hospitality & tourism space with Juleigh
Quick Hits
Watch Siri help Dwayne 'The Rock' Johnson dominate his day [worth watching for the lulz]
Mitel to buy ShoreTel for $430 million to create unified communications powerhouse
Campsite booking service launches
Earnings news
Facebook Q2 2017 earnings exceed expectations with $9.32 billion in revenue, 2.01 billion users
Alphabet reports lower Q2 profit following EU Google fine, revenue higher than expected
Intel beats earnings expectations as it manages to maintain growth in its Data Center Group
Samsung Q2 2017 earnings predict the company will overtake Apple in profits
Switch sells 4.7 million consoles as Nintendo's profits surge
Topics
Adobe to pull plug on Flash, ending an era
Google has dropped Google Instant Search
CRTC calls for comments on the subject of Wi-Fi-first MVNOs
Google seeks to use U.S. law to battle Supreme Court of Canada's order to change global search results
Hype for Hyperloop in Canada: Half the Cost, Quadruple the Speed of Proposed High-Speed Rail Plan
Switch sells 4.7 million consoles as Nintendo's profits surge
Stuff We Like
What are you up to lately?
Stuart – Job hunting, working on some e-guides in the backup space. Busy first half of the week ahead.
Derek – Another week of soccer in the can, got to see my oldest play hockey this morning, still enjoying the pool, installed HTTP/2 across all CleverHost servers yesterday, some freelance work, and have a Council meeting this Wednesday, and we're going to Fireside Conference!
Juleigh – VR focus groups
Don't forget to review us on iTunes, Google Play, TuneIn, Stitcher, Player FM, or wherever else you get your podcasts. Please retweet us when we tweet about new episodes on Twitter, share them on Facebook, or tell a friend!
You can also follow and like our page on Facebook. Or send us an email to let us know what you think!
Music Credit:
"District Four" Kevin MacLeod (incompetech.com)
Licensed under Creative Commons: By Attribution 3.0 License
http://creativecommons.org/licenses/by/3.0