CTP Ep. 125 – Jul 23, 2017: Twelve Billion Dollars!
CTP Ep. 125 – Jul 23, 2017: Twelve Billion Dollars!
Podcast: Play in new window | Download (Duration: 1:04:42 — 74.0MB)
Subscribe: Apple Podcasts | Android | RSS
Sponsored by Olio Digital Labs and Codeship
Thanks to Techdoz.ca for the loan of the Snowball Blue Mic
Hosts & Guests
Stuart Clark
Derek Silva
Andrés Aquino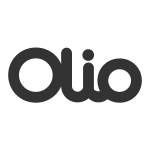 Andrés Aquino Bio, @eh_eh
Andrés is an active advisor, community advocate, and startup investor in the Toronto tech community. He is also Managing Partner at TWG, a Toronto-based Software Consultancy that builds software platforms and applications for enterprise companies, not-for profit organizations, governments, and some of the fastest growing startups in Canada. TWG also has teams in New York City and Mumbai.
Quick Hits
If you use Wi-Fi on your iOS device, get this security update
Netflix surges to record high as company adds non-US subscribers
Microsoft earnings beat expectations thanks to strong cloud performance
Amazon discounts are misleading you, consumer group says

They were fined $1m for a similar issue in Canada earlier this year.

IBM Launches Data Encryption system, opens blockchain data centre in Toronto
Topics
ChangeTogether.io

Increasing diversity at tech companies: TWG partnered with TechGirls Canada to improve their diversity, and through their efforts they have quickly increased the number of female employees from 9% to 30%. TWG's created and released a free guidebook for other tech companies looking to increase their diversity, which was released early 2017; available at changetogether.io
CRTC's new head will be former Telus executive Ian Scott
Google to radically change homepage for first time since 1996
Live sports streaming service DAZN launches in Canada with NFL Game Pass
Nanopay gets strong scores from the US Federal Reserve's faster payments task force
Stuff We Like
What are you up to lately?
Stuart – Still job hunting, doing some training on Davinci Resolve.
Derek – Busy at Olio initiating some new marketing initiatives, added some new Managed VPS plans without cPanel pre-installed at CleverHost, and otherwise just enjoying my new pool and family time.
Andrés – Helping advise Codefor.ca with their new fellowship program; released a new Code of Conduct at TWG this week.
Don't forget to review us on iTunes, Google Play, TuneIn, Stitcher, Player FM, or wherever else you get your podcasts. Please retweet us when we tweet about new episodes on Twitter, share them on Facebook, or tell a friend!
You can also follow and like our page on Facebook. Or send us an email to let us know what you think!
Music Credit:
"District Four" Kevin MacLeod (incompetech.com)
Licensed under Creative Commons: By Attribution 3.0 License
http://creativecommons.org/licenses/by/3.0