CTP Ep. 114 – May 7, 2017: Honk
CTP Ep. 114 – May 7, 2017: Honk
Podcast: Play in new window | Download (Duration: 54:15 — 62.1MB)
Subscribe: Apple Podcasts | Android | RSS
Sponsored by Olio Digital Labs and Codeship
Thanks to Techdoz.ca for the loan of the Snowball Blue Mic
Hosts & Guests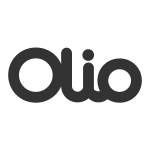 Quick Hits
IoT613 announces winners of student design competition
Infographic: Who is Investing in Canadian SaaS?
NetCents users can now purchase bitcoin with MasterCard
National Bank investing $6 million in Nest Wealth, plans to integrate its robo-advisor tech
Transport Canada Recall's AT-AT's for Cold Weather Defects
Topics
Tuesday's Microsoft Education event

Microsoft reveals Windows 10 S, its education-focused answer to Chrome OS
Microsoft announces Windows 10 S-powered Surface Laptop at its education event
Microsoft announces Classroom Experiences, a new version of Teams designed for education

Surface Pro 5? Microsoft to hold mystery event May 23 in Shanghai
Twitter Teams Up With Bloomberg for Streaming News
New app allows Londoners to find and pay for parking
Google blocks fast-moving fake Google Docs scam
Stuff We Like
What are you up to lately?
Stuart – On call week, going to be doing some more video recording work for my model building club. (IPMS London)
Derek – Set up a new, redundant backup system for CleverHost. Picked up trades 4, 5, and 6 of East of West (Wikipedia entry). Got my minor soccer team drafted this weekend. Looking forward to the next Middlesex Centre Council meeting on Wednesday.
Don't forget to review us on iTunes, Google Play, TuneIn, Stitcher, Player FM, or wherever else you get your podcasts. Please retweet us when we tweet about new episodes on Twitter, share them on Facebook, or tell a friend!
You can also follow and like our page on Facebook. Or send us an email to let us know what you think!
Music Credit:
"District Four" Kevin MacLeod (incompetech.com)
Licensed under Creative Commons: By Attribution 3.0 License
http://creativecommons.org/licenses/by/3.0