CTP Ep. 113 – Apr 30, 2017: Blais Spanks Bell
CTP Ep. 113 – Apr 30, 2017: Blais Spanks Bell
Podcast: Play in new window | Download (Duration: 44:14 — 50.6MB)
Subscribe: Apple Podcasts | Android | RSS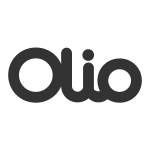 Sponsored by Olio Digital Labs and Codeship
Thanks to Techdoz.ca for the loan of the Snowball Blue Mic
Hosts & Guests
Quick Hits
Alberta bank ATB Financial first in Canada to get Pepper robot assistant
LG G6 Review: The LG flagship you've always wanted
"Today at Apple" bringing new experiences to every Apple Store
Docker brings containerization to legacy apps
Google Wifi offers Canadians a sleek 3-piece mesh network for $439
VOIS Inc. to pay $15,000 for breaking mandatory participation requirement in telecommunications complaints body
Topics
BlackBerry phone with physical keyboard to be sold in Canada in May
Woolwich and Wellesley, Ontario to adopt paperless voting in 2018
CRTC chair Blais criticizes carriers for fibre internet investment double-talk
Samsung posts 48% profit jump — but it's all down to components not smartphones
Microsoft meets expectations with $23.6B in revenue, Azure revenue up 93%
Alphabet's stock price reaches new highs as Google posts strong earnings
Ontario budget 2017: government and auto insurance services to become available on mobile
Stuff We Like
What are you up to lately?
Stuart – Going down to a one car family, digital and physical purging and sorting continues. A good week at the library, on-call week next week.
Derek – Finished restoring service to 100% at CleverHost, will be moving things around to take advantage of cloud virtual machines and storage across the board. Working on some new motions to bring to Middlesex Centre Council over the next few months around safety and revenue generation. Went to the Del-Ko-Brydge Soccer coaching clinic yesterday, player evaluations start Tuesday! Also watching Kathleen get the upcoming local Girls Learning Code event together. Tried Lagavulin 16 Year Old Scotch Whisky last night, so good!
Don't forget to review us on iTunes, Google Play, TuneIn, Stitcher, Player FM, or wherever else you get your podcasts. Please retweet us when we tweet about new episodes on Twitter, share them on Facebook, or tell a friend!
You can also follow and like our page on Facebook. Or send us an email to let us know what you think!
Music Credit:
"District Four" Kevin MacLeod (incompetech.com)
Licensed under Creative Commons: By Attribution 3.0 License
http://creativecommons.org/licenses/by/3.0