Podcast: Play in new window | Download (Duration: 56:40 — 64.8MB)
Subscribe: iTunes | Android | RSS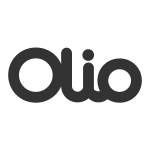 Sponsored by Olio Digital Labs
Hosts & Guests
Thanks to techdoz.ca for the loan of the snowball mic.
Topics
Apple's October 27th event is reportedly all about laptops
'They should fess up:' Customers demand Apple find cure for iPhone 'touch disease'
Google Pixel ships, very positive reviews
Best Buy and Google to open 14 Google Shops across Canada
Samsung sets up kiosks at Vancouver, Toronto, and Montreal airports for Note 7 exchanges
DDoS attack against major DNS provider results in problems accessing many major sites
Lynk & Co is a car company that's refreshingly cynical about car companies
Local Story
British Columbia based Bron Animation Expands to London
Stuff We Like
Stuart – Upgrading my old MacBook from 4GB to 8GB
Derek – Chef
What are you up to lately?
Stuart – Macbook upgrade. DR test this week at work.
Derek – Spending a lot more time on Twitter, tweeting stuff from @dereksilva, @techpodcast_ca, @cleverhost, @oliodigitallabs, and a few other accounts.
Don't forget to review us on iTunes, Google Play, TuneIn, Stitcher, or wherever else you get your podcasts. Please retweet us when we tweet about new episodes on Twitter, share them on Facebook and Google+, or tell a friend!
You can also follow and like our page on Facebook. Or send us an email to let us know what you think!
Music Credit:
"District Four" Kevin MacLeod (incompetech.com)
Licensed under Creative Commons: By Attribution 3.0 License
http://creativecommons.org/licenses/by/3.0