Podcast: Play in new window | Download (Duration: 38:51 — 44.5MB)
Subscribe: iTunes | Android | RSS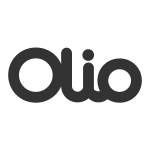 Sponsored by Olio Digital Labs
Thanks to Techdoz.ca for the loan of the Snowball Blue Mic
Hosts & Guests
Quick Hits
Google reportedly building an ad-blocker into Chrome
Here are the movies and shows coming to Netflix Canada this May
Samsung Galaxy S8 review
Blizzard's almost 20-year-old masterpiece StarCraft is now free
Facebook announces lots of new features at F8 conference
Apple makes GarageBand, iWork and iMovie free for all iOS and macOS users
Microsoft dropping Wunderlist in favour of To-Do; available for download now
Topics
Canada strengthens net neutrality with zero-rating crackdown
Shopify's new unity buy SDK lets game devs sell products in-game.
London Medical Network announces $6.8 million 3D printing partnership with Western U and Renishaw PLC
Google Earth updated for first time in several years, features new drone footage
TD MySpend app reaches nearly 1 million Canadian users
Stuff We Like
Stuart – A good dentist as I'm going to one this week!
Derek – OpenSource.com
What are you up to lately?
Stuart – Rebuilt media server to another machine. Purging continues, lots of chores done on my week 'off'.
Derek – Spent Wednesday until today dealing with the fall out of a customer account getting breached on CleverHost, also had a Council meeting Wednesday. Getting ready to take on some DevOps responsibilities at Olio.
Don't forget to review us on iTunes, Google Play, TuneIn, Stitcher, Player FM, or wherever else you get your podcasts. Please retweet us when we tweet about new episodes on Twitter, share them on Facebook, or tell a friend!
You can also follow and like our page on Facebook. Or send us an email to let us know what you think!
Music Credit:
"District Four" Kevin MacLeod (incompetech.com)
Licensed under Creative Commons: By Attribution 3.0 License
http://creativecommons.org/licenses/by/3.0