Podcast: Play in new window | Download (Duration: 1:59:32 — 136.8MB)
Subscribe: iTunes | Android | RSS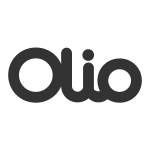 Sponsored by Olio Digital Labs and CleverHost
Hosts & Guests
Topics
Stuff We Like
What are you up to lately?
Don't forget to review us on iTunes, Google Play, TuneIn, Stitcher, or wherever else you get your podcasts. Please retweet us when we tweet about new episodes on Twitter, share them on Facebook and Google+, or tell a friend!
You can also follow and like our page on Facebook. Or send us an email to let us know what you think!
Music Credit:
"District Four" Kevin MacLeod (incompetech.com)
Licensed under Creative Commons: By Attribution 3.0 License
http://creativecommons.org/licenses/by/3.0