Podcast: Play in new window | Download (Duration: 37:20 — 42.7MB)
Subscribe: iTunes | Android | RSS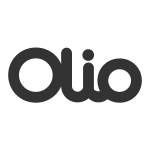 Sponsored by Olio Digital Labs
Hosts & Guests
Topics
Ontario court sides with Bell in dispute over VMedia streaming service
Telus launches Internet for Good program to support 15,000 Alberta families
This Holiday Season, a Nationwide Plan to Shop Local—Even Online
This Year, Shoppers Experience Black Friday from Their Smartphones
Apple just handed Microsoft the keys to the kingdom
Four Lessons From Canada's Largest Videogame Conference
Stuff We Like
What are you up to lately?
Stuart – Not much since I have been sick with the latest bug going around. :-(
Derek – A bunch of meetings with municipal staff, lots of reading, put up my Christmas lights and tree this weekend, re-installed Plex on my desktop in the basement. Will start using that again as a media server for my Roku.
Don't forget to review us on iTunes, Google Play, TuneIn, Stitcher, or wherever else you get your podcasts. Please retweet us when we tweet about new episodes on Twitter, share them on Facebook and Google+, or tell a friend!
You can also follow and like our page on Facebook. Or send us an email to let us know what you think!
Music Credit:
"District Four" by Kevin MacLeod (incompetech.com)
Licensed under Creative Commons: By Attribution 3.0 License
http://creativecommons.org/licenses/by/3.0